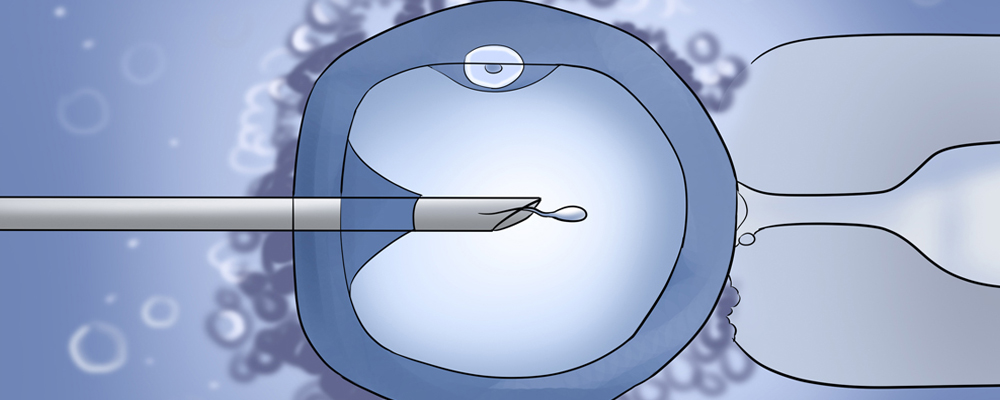 Intracytoplasmic Sperm Injection (ICSI)
Before a man's sperm can fertilize a woman's egg, the head of the sperm must attach to the outside of the egg. Once attached, the sperm pushes through the outer layer to the inside of the egg (cytoplasm), where fertilization takes place.
There are two ways that an egg may be fertilized by IVF: traditional and ICSI. In traditional IVF, 50,000 or more swimming sperm are placed next to the egg in a laboratory dish. Fertilization occurs when one of the sperm enters into the cytoplasm of the egg. In the ICSI process, a tiny needle, called a micropipette, is used to inject a single sperm into the center of the egg. With either traditional IVF or ICSI, once fertilization occurs, the fertilized egg (now called an embryo) grows in a laboratory for 1 to 5 days before it is transferred to the woman's uterus (womb).
The success rate of ICSI is significantly higher than IVF and the couples often opt for ICSI when the conventional IVF technique does not produce desired results for them. The success rate of ICSI is directly proportional to the age: the younger the patient is; the higher are the chances of success.